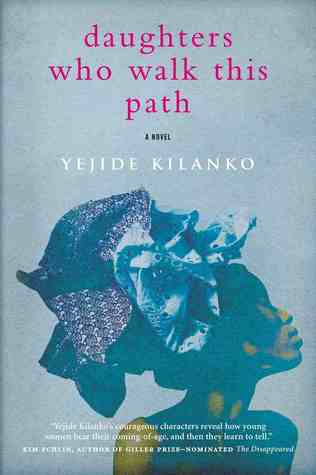 Nigeria has been in the news for all the wrong reasons, so it seemed like a good time to read a Nigerian novel that speaks of hope.
Feisty Moraya grows up in a modern middle-class family where she and her sister Enaiyo are expected to go to university and become independent young women.  The story begins, as most coming-of-age stories do, with Moraya's childhood: family, friends and school.  There are petty jealousies, occasional trouble-making, and some bullying of her sister because she is an albino (and a superstitious grandparent typifies the ignorance about this condition).   There are Nigerian customs which seem alien (such as prostrating oneself before parents) and there are intimations of corruption and thuggery especially when Moraya joins her aunt in a doomed political campaign – but in general things progress more-or-less as they might in any other society…
Until Moraya's cousin Bros T matures from being an over-indulged and deceitful boy into a sexual predator who, one night when her parents are not at home, rapes Moraya.  Cowed into keeping silent by her father's fairy-tales which warn about secrets getting out, Moraya tells no one.  Shame, misplaced guilt and confusion mar her young life from this point on.
The fear that Bros T will assault Enaiyo too is the catalyst for Moraya to tell her parents, but while they send him packing, the culture of secrecy and denial about such matters prevent them from providing the support that Moraya needs.  In adulthood her life spirals out of control and it is only her Aunt Morenike who understands because she has suffered in the same way in this patriarchal society.
The hope comes in the form of a young man called Kachi, a man who validates Moraya's need to be in control.  A man who is able to transcend tribal boundaries, a man able to ignore taboos, and a man offering her a better future which is based on equality.  Too good to be true?  Perhaps.  But a symbol of hope for Nigerian women nonetheless.
Author: Yejida Kilanko
Title: Daughters Who Walk This Path
Publisher: Penguin Pintails, 2013, first published 2012
ISBN: 9780143186434
Source: Gift from my friend Sally in Darwin who blogs at Books and Music from Downunder and also reviewed the book here.