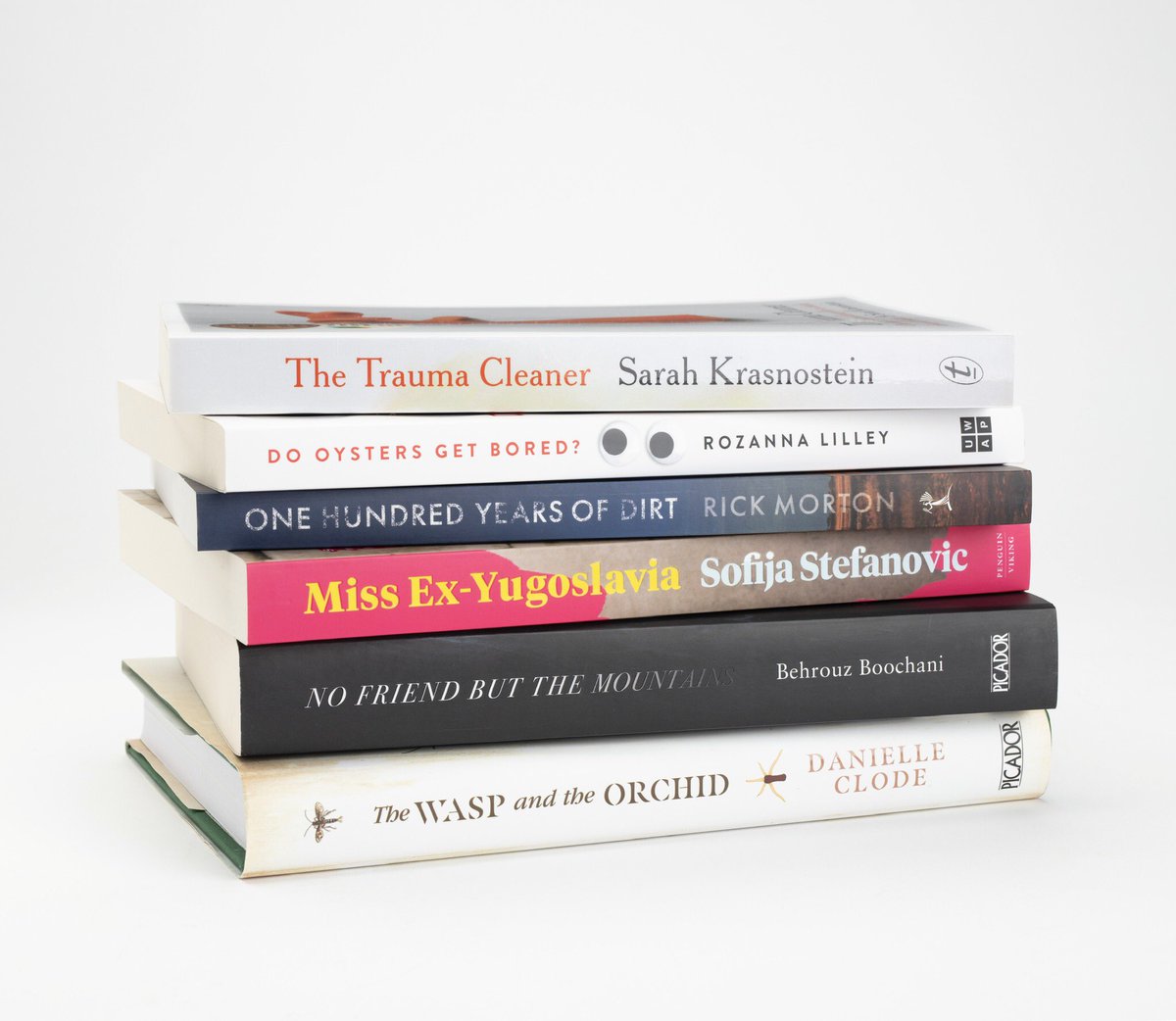 The 2019 National Biography Award shortlist has just been announced.  Links are to the State Library of NSW.  I've read just one of them, but will add the links to other reviews as I find them.
Do Oysters Get Bored? A curious life by Rozanna Lilley
Miss Ex-Yugoslavia by Sofija Stefanovic  see my review
No Friend But The Mountains: Writing from Manus Prison by Behrouz Boochani translated by Omid Tofighian see Bill's review at The Australian Legend.
One Hundred Years Of Dirt by Rick Morton
The Trauma Cleaner: One Woman's Extraordinary Life in Death, Decay & Disaster by Sarah Krasnostein  see Sue's review at Whispering Gums
The Wasp And The Orchid: The Remarkable Life of Australian Naturalist Edith Coleman by Danielle Clode  see Theresa's review at Theresa Smith Writes