The shortlist for the 2022 Readings Prize for New Australian Fiction has been announced.  Links go to Readings bookstore.  The nominees are:
Cold Enough for Snow by Jessica Au, see my review
Hovering by Rhett Davis, the pick of the bunch IMO, see my review
Losing Face by George Haddad, abandoned
Love and Virtue by Diana Reid
Loveland by Robert Lukins, see my review
Sunbathing by Isobel Beech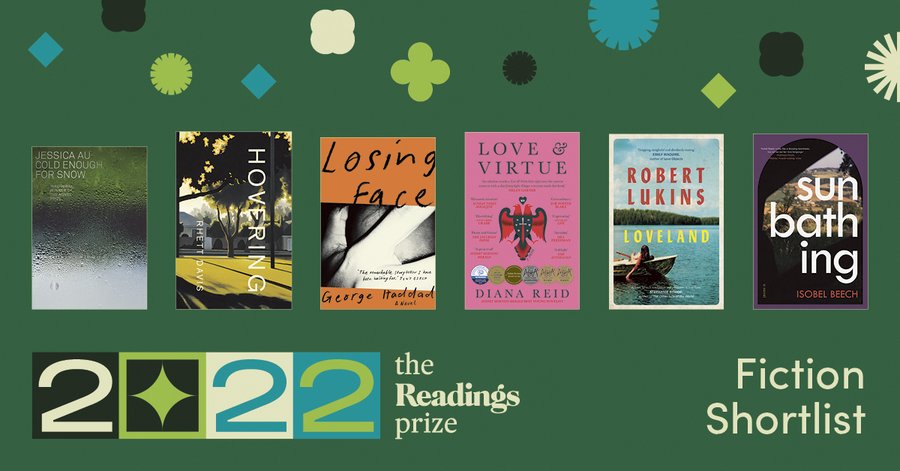 Read more about these titles at the Readings website.