It's not often I've read a book that's shortlisted for the ASAL Walter McRae Russell Award because it's an award for the best book of literary scholarship on an Australian subject published in the preceding two calendar years. As an ordinary reader, I don't read much in the way literary scholarship!
But I do read (and love) literary bios and their offshoots…
And so, look! here are the shortlisted works for the 2023 Walter McRae Russell Award, and I find that I have read one of them: Lohrey by Julieanne Lamond — and what's more in 2022 I named it as one of two Best Non-Fiction Books of the Year. I loved it, see my review here.
My other Best NF Book for 2022 was Nathan Hobby's The Red Witch and that's just been shortlisted for 2023 WA Premier's Book Awards shortlists! See my review of that one here.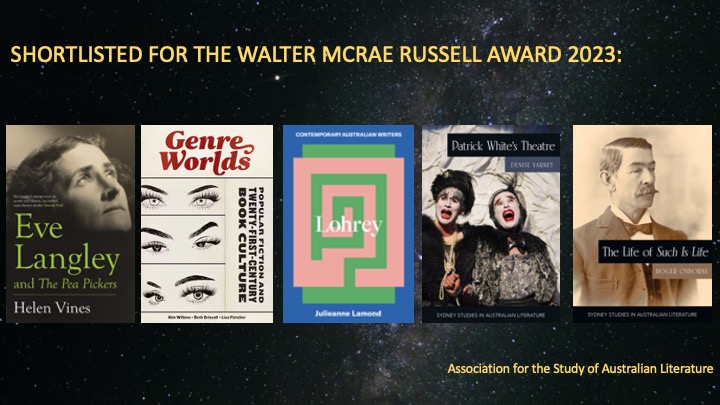 Congratulations to all the authors, editors and publishers!
PS I have no idea what the award is worth or when the winner will be announced because the website isn't forthcoming about that… Thanks to a prompt reply to my query on Twitter, I can now advise that the winner will be announced on 4th July.